Rachel Getting Married
A remarkably perceptive and endearing film
By Adam Frazier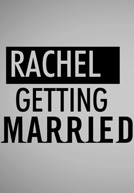 As I sat down in a comfy seat at my favorite art house theatre to watch "Rachel Getting Married," I considered what the archetypical wedding film consists of.
Movies like "The Wedding Planner," "Runaway Bride" and most recently, movies like "Maid of Honor" and "27 Dresses" are schmaltzy, mainstream romantic comedies that take A-List actors and put them in the motions of a conventional, by-the-numbers story where, after a minimal amount of conflict, two people are joined in holy matrimony.
These kinds of movies will never go out of style. They're big, broad strokes of fairytale storytelling that feed on the dreams of those who spend their entire lives thinking about their wedding day. And hey, there's nothing wrong with that. There's a place for sappy, sentimental mush, but often these candy-coated exercises feel too good to be true. There are exceptions to the formula, a film like "Margot at the Wedding" certainly stands out in my mind - but for the most part, they're all the same flick with an alternating bride and groom.
The same cannot be said for "Rachel Getting Married," the new film by director Jonathan Demme and screenwriter Jenny Lumet. It is a devastatingly honest work that tiptoes the line between dark comedic dysfunction and tragic emotional grief.
Anne Hathaway plays Kym, an estranged daughter whose periodic brushes with rehab make young Hollywood look tame in comparison. When Kym returns to the Buchman family home for the wedding of her sister Rachel (Rosemarie Dewitt), she brings a long history of personal crisis and unresolved family conflict along with her.
Demme's voyeuristic approach, utilizing handheld cameras, puts you right in the middle of this maelstrom as Kym's reemergence throws a wrench into the family dynamics, forcing long-simmering tensions to surface in ways both comedic and heartbreaking.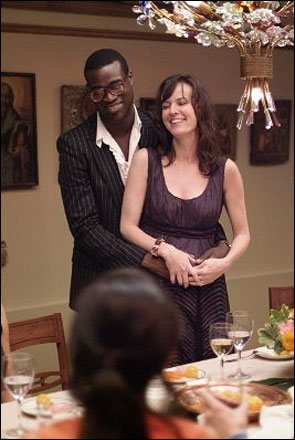 We spend time with Kym and interact with her family and the assorted cast of eclectic characters that make up Rachel's wedding party. Lumet's painfully accurate and honest script, coupled with Demme's intimate direction, heightens every celebration and awkwardly embarrassing conflict in the Buchman household.
Sometimes it feels too real, like a horrible car wreck you don't dare take your eyes from. Rarely does "Rachel Getting Married" feel candy-coated and never does it run into emotionally bankrupt territory. This is no doubt Anne Hathaway's best performance to date, and she may have a hard time ever topping it - not for lack of talent, but for the fact that an honest and endearing story like this doesn't come around too often.
Take for instance, Hathaway's next cinematic offering, "Bride Wars" starring Kate Hudson. Now there's a schmaltzy characteristic wedding movie that will no doubt entertain with its mix of romance, comedy and girl-on-girl revenge tactics. Hathaway's got the best of two worlds, the heartbreakingly real drama and the fairytale wedding flick that's filled with pretty dresses and table arrangements.
What she will be remembered for, however, won't be her long list of cute comedies where she plays everyone's favorite sweetheart. For me, she'll always be Kym, the abrasive drunk who makes awkward toasts at rehearsal dinners and seemingly always finds a way to put her personal crisis at the center of attention.
I'm in love "Rachel Getting Married." It's a movie I look forward to watching again and again. I envy anyone who gets to sit down and experience its devastating performances and heartfelt story for the first time.