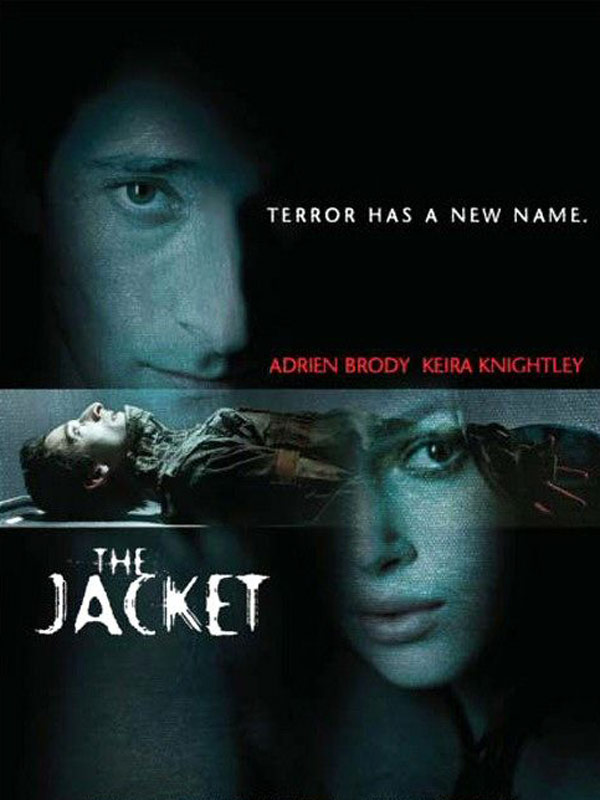 The Jacket was an average movie. I expected a little more from it despite the fact that its release date should have been a hint. Not to say it was a total loss. My company really liked it which gives it a little better grade.
On the good side the acting was great. If I ever get big in Hollywood I will definitely try and cast Adrien Brody for one of my movies. Keira Knightley, Jeniffer Jason Leigh, and Chris Kristopherson all did well in their supporting roles. My favorite character though was Adrien Brody's psycho friend played by Daniel Craig. He made the movie for me.
Although the movie had no real downfalls I am just going to have say it wasn't my cup o tea. I have just seen too many movies that had the same sort of feel to it. For example = Twelve Monkeys and Jacob's Ladder. It had the same style and feel as these movies but definitely not as good.
A lot of the cinematography was original and creative as well as concepts. For me their was just something missing. I keep contradicting myself while reviewing this movie which draws me to this conclusion...
I personally wasn't a big fan. There were no major downfalls, there was great acting, and some cool camera work. So.......see it for yourself or better yet I recommend a rental.