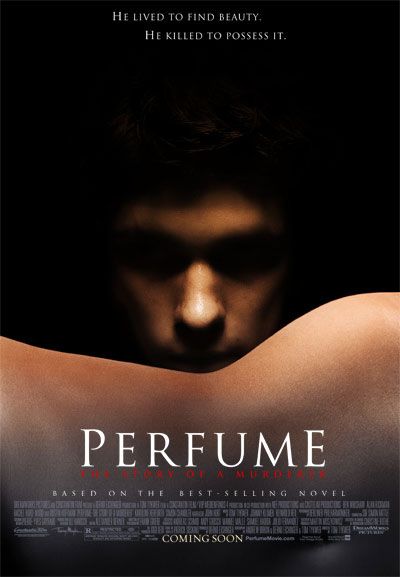 Jean-Baptiste Grenouille, born with no sense of odor, develops a superior olfactory sense, which he uses to create the world's finest perfumes. His work, however, takes a dark turn as he searches for the ultimate scent.
Saw a late late show last night if the elusive thriller brought to us by the director of Run Lola Run, Tom Tykwer.
The movie was amazing on almost every channel. Amazing sound, amazing acting, amazing amazing cinematography, amazing sets, amazingly disturbing.
The sound in the movie was Oscar worthy. Scent is the primary engine of this movie. If we do not believe that our character has the amazing gift of smell then we as a viewer cannot relate to his obtuse life or why he does what he does. Without relating to his gift he just becomes a freak on screen. The sounds of the world and of this movie heightened whenever our character was smelling something and it gave us an incredible imaginary sense of smell. Very hard to explain but you must see and hear for itself. Just an amazing example of how movies can heighten two senses to make up for the loss of one.
Dustin Hoffman was amazing in this movie. His role as a down and out perfumer was top notch weird quirky, funny, and selfish.
Ben Whishaw did an incredible job as a visual nonverbal actor. His look, walk, and persona were right on with his gift and weird character.
Alan Rickman was good but definitely not a highlight actor of the movie.
The plot leads us down a very very unusual road and takes us too many unusual places . It was a great movie...very long...but great none the less.
Weird...but great.