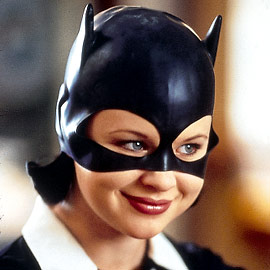 Set in the summer after graduation, Enid and Rebecca are both outsiders in a world slowly being engulfed by fake 50's diners and Starbucks. Enid must attend an art class to officially graduate high school as Rebecca gets a job. When the two play a mean joke on a much older, geeky record collector, Enid finds a fellow soul and begins to discover the complexities of becoming an adult in the modern world.
After being recommended by several trusted friends I excitedly gave this film a try.
Although it was nothing really of what I expected I absolutely loved Steve Buscemi. His acting provoked so much emotion and frustration during the two hours I found myself shifting in my seat and yelling at the screen. He was amazing.
The movie to me spoke out against the mainstream, the normal, the cookie cutter cut cookies we so easily become. The movie relates to loneliness and fear. Every character is hollow or needing in some way. Every character is weird and broken but not unbelievable.
With a gritty orange LA landscape Scarlett Johanson and Thora Birch lead us on an original and unique take on growing up in a world that is slowly awakening to the fact that we are all the same...but still very different. A story of acceptance and the need for a connection...and uh...did I mention Brad Renfro was in it?